Supercharge
Recovery.
Live Pain Free.
Live the quality life that you deserve with the latest
generation of portable pain relief devices.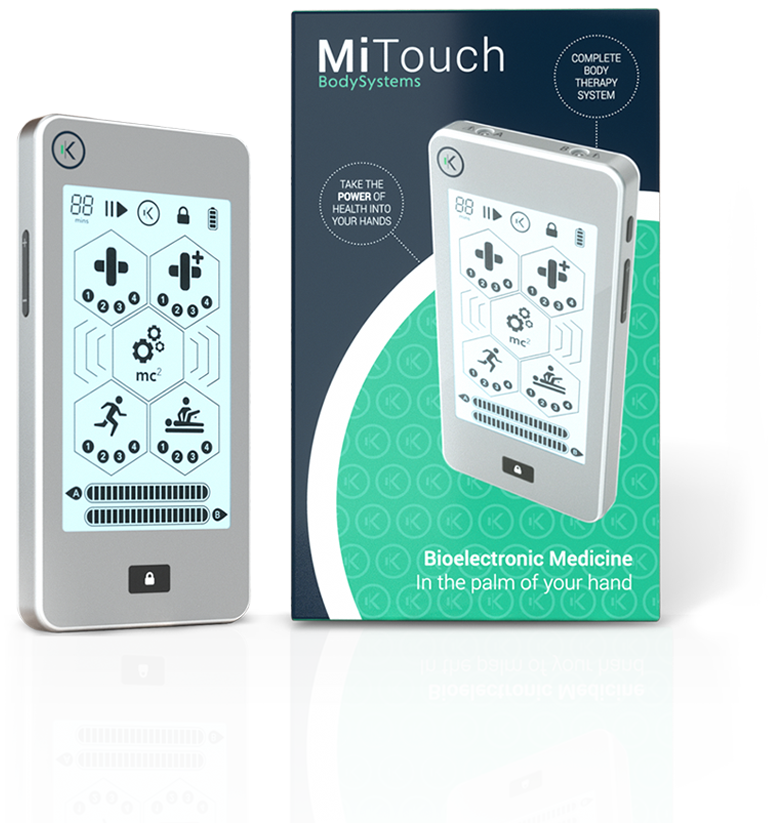 IS YOUR PHYSICAL HEALTH
AFFECTING YOUR DAILY
ACTIVITIES?

FEELING FRUSTRATED?
WANT TO DO MORE?
ENJOY MORE?
TRAIN MORE?

BUT LIMITED BY PAIN,
SORENESS OR INJURY?

Experience greater peace of mind with NuroKor Body Systems.
You can take direct action against pain for long-lasting relief. NuroKor bioelectronic devices provide a safe, non-invasive alternative to drugs or medication.
Additonally, the NuroKor body system reduces muscle tension and discomfort, helping your body to relax.
It also increases movement and physical function simply at the push of a button.
You can enjoy more productive days at work, at home or even at the gym with less pain and more mobility.
The NuroKor electrotherapy devices empower you to live the quality of life you deserve.
BIOELECTRONIC MEDICINE
IN THE PALM OF YOUR HAND

NuroKor's proprietary operating system, KorOS, uniquely combines three clinically proven technologies to relieve pain, speed recovery and improve performance.
Medically researched and expertly engineered, our bioelectrical formulations draw on the latest advances in neuroscience, electrotherapy and consumer electronics.
The NuroKor pain relief devices can be used on almost any area of the body, including the lower back, arms, legs, stomach, feet or shoulders.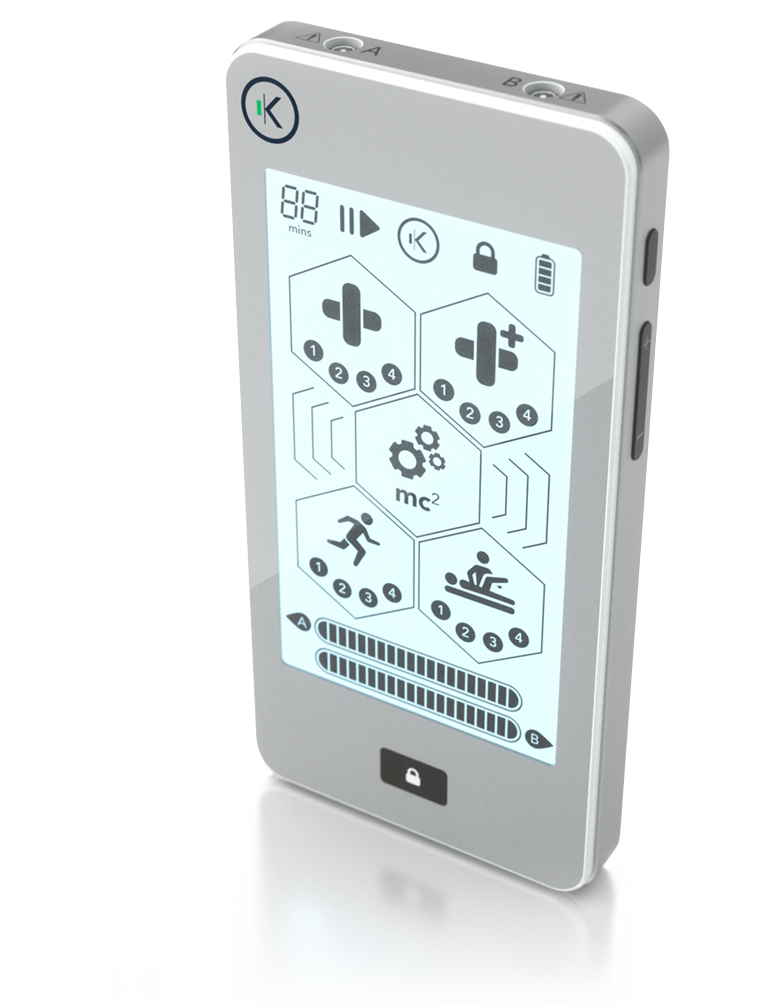 Remove the limitations of pain in your personal life and career.
Target pain and tension on the go.

Support your body's ability to heal itself. Restore control of normal movement.

Get more results from your training efforts. Improve the capabilities of your muscles. Reduce muscle fatigue and DOMS.
The NuroKor MiTouch Body System provides effective, targeted pain relief, recovery and performance benefits to anyone at any age.

It's recommended for people like:
Sport and Fitness Enthusiasts
Office Workers and Professionals
Tradies, Truck Drivers and Plant Operators
Travellers
Motorcycle Riders
Horse Riders
Home Renovators
Small Business Owners
Nurses and Teachers
Athletes
Farmers
Golfers
Students

Nurokor Tech As Featured In
16 Scientifically developed Therapy Modes

Nurokor's propietary KorOS technology

Rechargeable lithium battery with micro USB charging

Manufactured in a medical grade facility and built for durability

FDA Approved and CE marked

Dual ports - Use 4 pads with 2 separate strength adjustments

Portable - you can use it virtually anywhere, anytime!

Enjoy up to 15 hours of battery life before charging

Built in back-light allowing easy navigation

Designed to fit comfortably in your hand

Adjustable treatment application timer
16 Scientifically developed Therapy Modes

Nurokor's propietary KorOS technology

Rechargeable lithium battery with micro USB charging

Manufactured in a medical grade facility and built to last

20 intensity settings using Nurokor's proprietary technology

FDA Approved, CE marked and a TGA listed medical device

Portable - you can use it virtually anywhere, anytime!

Dual ports - Use 4 pads with 2 separate strength adjustments

Built in back-light allowing easy navigation

Enjoy up to 15 hours of battery life before charging

Upgraded materials for durability

Designed to fit comfortably in your hand

Adjustable treatment application timer

2 Year warranty from date of purchase

Nurokor - MiTouch Touchscreen Device

2x Electrode treatment wires

4x Large size treatment pads

4x Regular size treatment pads


Quick Start Guide:
Get the most out of your Nurokor

Placement Chart: Shows you the perfect placement and settings for specific conditions

2 Year Manufacturer Warranty and 1 Year Battery - Buy with confidence